---
T h e C o t o p a x i a n P r e s s
Cotopaxi, Colorado
---
Cotopaxi Cemetery
Esther L. Young
---
The Cotopaxi Cemetery's first recorded burials were in 1882. These first burials were three children who were members of the Cotopaxi Russian Jewish agricultural colony that was located in and around Cotopaxi from 1882-1884.
Please visit the Cotopaxi Colony Gravesite page for more information on the Colony gravesite.
---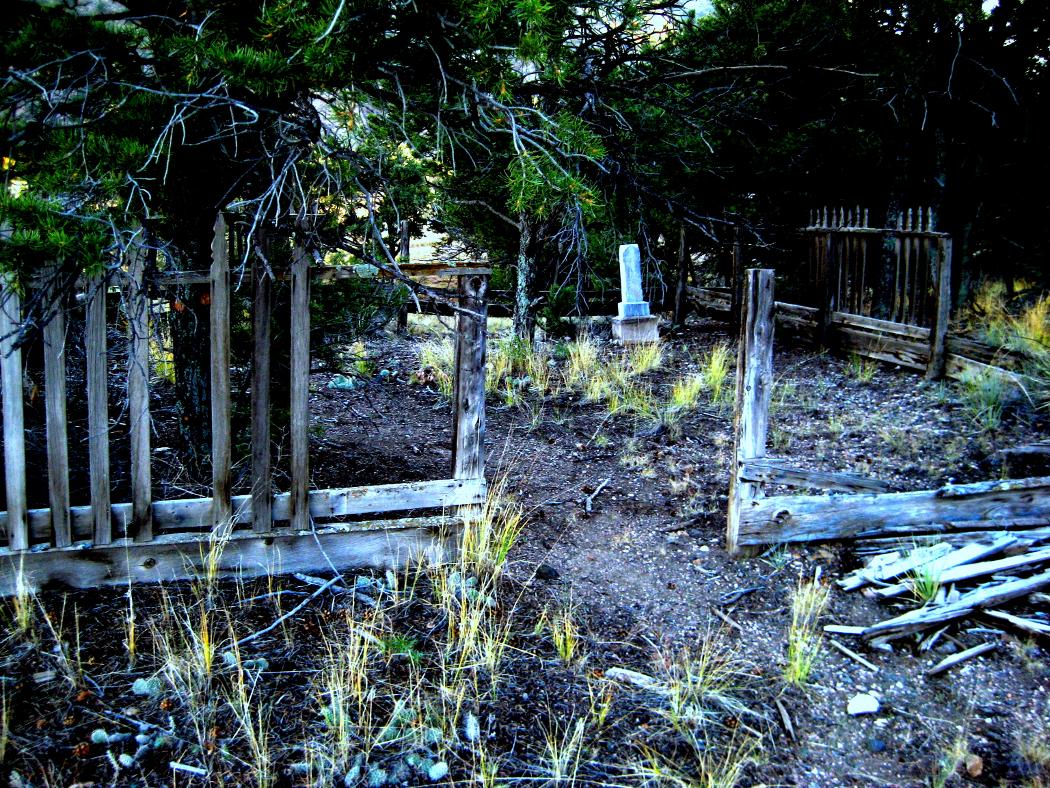 Separate from the Cotopaxi Cemetery, on the top of an adjoining hill, is a small gravesite.
There is a dilapidated wooden fence surrounding a single gravestone.
click over image to enlarge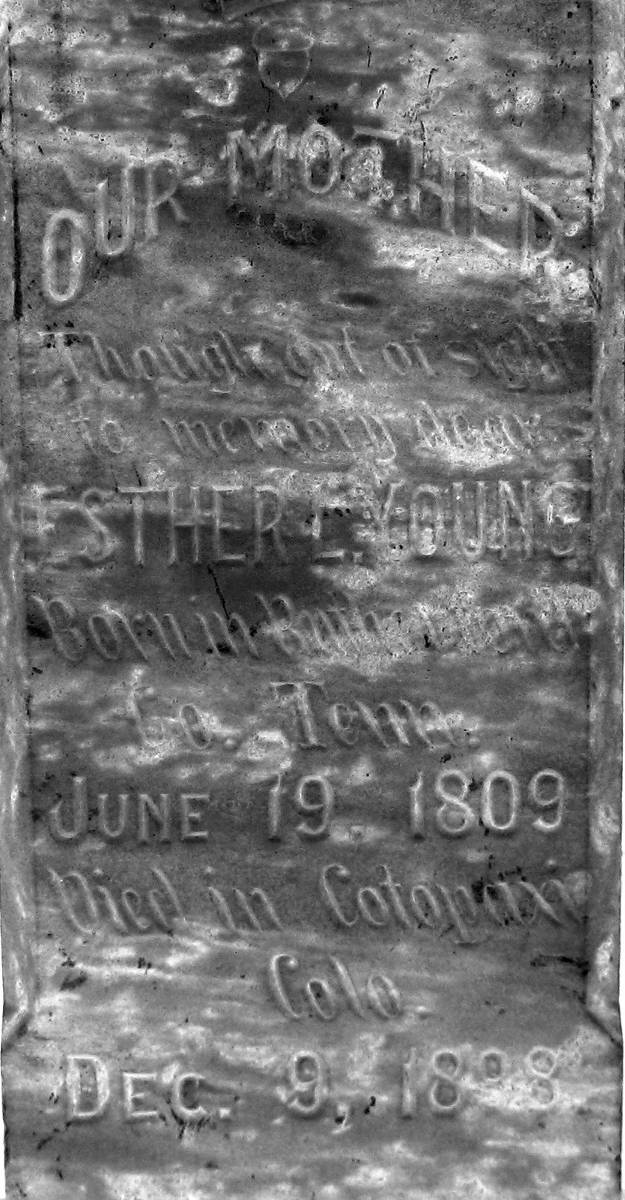 The inscription reads:
OUR MOTHER
Though out of sight
to memory dear
ESThER L. YOUNG
Born in Rutherford
Co. Tenn.
June 18, 1809
Died in Cotopaxi
Colo.
Dec. 9, 1898
So the obvious question is - Why is this person buried here in a separate plot?
At the Local History Center in Canon City there is a note that claims she was
named "Younger" and a member of an outlaw gang, and changed her name to "Young".
I will post a copy of that document here.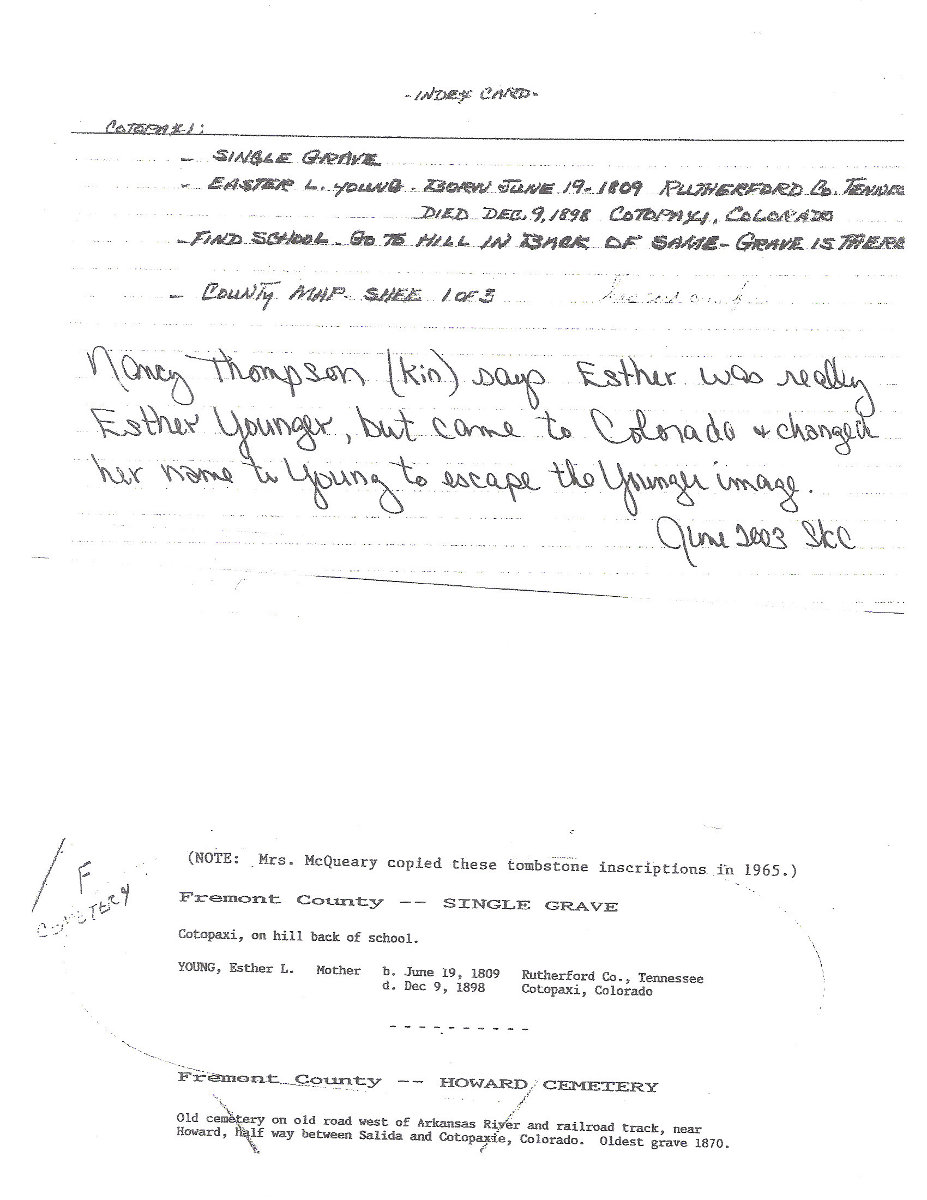 click on document to increase size
This document does not explain why Ester Young was buried separate from the cemetery.
I spoke with the late Tom Young, a local historian, in September of 2009 about this matter.
Tom's family has been managing the Cotopaxi Cemetery for generations.
Tom said said these Youngs were said to be a "colored family", and that
Charlie McCoy had said (at the time of her death) that "There ain't gonna be no n------s buried in our cemetery!"
And so they were buried across the gulch and on the next hill.
Based on the history of Cotopaxi that I know and have read about and have heard and lived,
I would have to say this is most likely a correct addition to the story.
UNTIL my sister Jen Lowe came up with a more likely version of the story wherein she shows that Esther was actually related to Charlie McCoy!
"Thus Charlie McCoy's sister is the granddaughter-in-law of Esther L. Young."
https://cotopaxi-colony.blogspot.com/search/label/Charley McCoy
Of course, this still leaves unanswered questions...
There may be some credibility to the "Younger" idea above, or rather that Ester Young's family had connections to some rough characters.
I will say that Charlie McCoy was probably a "good" man.
I will also say that there are still "good" men in the Cotopaxi area. One such "good" man has (within the last ten years as of 2010) said to me in conversation that "being married to a Mexican is almost as bad as being married to a Black person".
Of course, as my wonderful wife Cruz is Hispanic, this initially upset me.
But I recalled that I too, have said MANY stupid, bad, racist things in the past. This happens. I'm sorry.
Hopefully all "good" men regret saying stupid things.
But (some) people are stupid. And that's that.
But hopefully we can learn from history
And all be "good", one to another.
Rest in Peace, Esther L. Young.
---
Will we learn?
When the school expanded they excavated a cut about 30' deep right
up to the fence. So close you cannot walk on that side of the fence.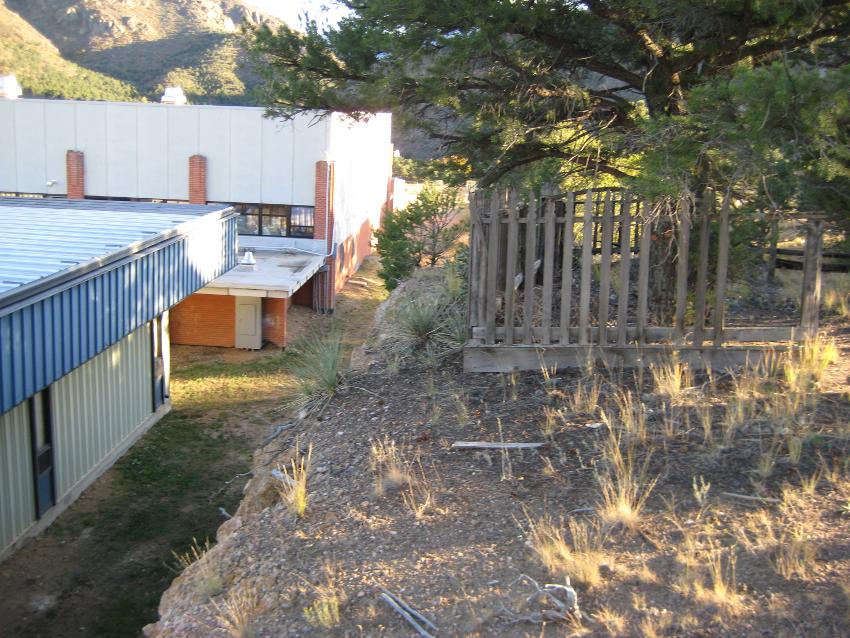 Progress?
---
Back to Cotopaxi Cemetery Page
Back to Cotopaxi Colorado History Page
♪ Back to Cotopaxi-Colorado Home ♪
---
Photos © 2007-2017 Nelson Moore
Copyright © 2007-2017Nelson Moore. All Rights Reserved.